Healer. Teacher. Actor. Filmmaker. Journalist. Bodhisattva.
Dr. Jamie Lauren Zimmerman, Beloved of Many Nations
(12/31/83-10/12/15)
We send prayers of comfort for Jamie's family, all who loved her, and all who love her still.
We extend a warm welcome to all who find fresh inspiration in learning the layers and triumphs of Jamie's incredibly rich life. She has now passed the baton of total wellness to us, and together:
We are the Jamie Zimmerman Legacy Project.
Please join the JZLP email list to stay in touch and collaborate on honoring this beautiful soul by carrying her life's work ever forward.
Jamie in her own words: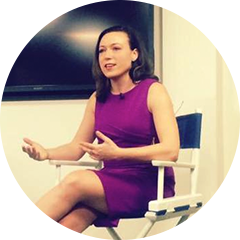 "Jamie Zimmerman, M.D. is a physician, meditation teacher and author who lectures internationally on "meditation medicine" and living with passion and purpose. Her voice has been featured on ABC.com, Yahoo News, MindBodyGreen, Yoga Journal, and The Huffington Post Live. A meditator since age 16, Jamie has had the privilege of studying with many of today's leading instructors, teaches in Spanish and English, and offers free guided meditations at www.jamiez.tv.
Passionate about global health, Jamie has lived and worked around the globe—from Belize, Haiti and the Thai/Burma border to Congolese refugee camps and the Amazon rainforest. She believes that healing—on the individual and global level—happens from the inside out. In this vein, she recently organized and hosted a "Unite for Peace" event with bestselling author Marianne Williamson in New York City.
As a teenager, Jamie performed on such shows as 7th Heaven, Boston Public and The Practice. Jamie now combines her backgrounds in television, meditation, and medicine as a health journalist and mindfulness maven at ABC National News in New York, where she's teaching many of her colleagues to meditate. Outside of work, she loves spending time in nature, exploring museums, yoga classes, cafes, and outdoor concerts with friends.
Jamie speaks regularly at businesses, events, schools, hospitals, and conferences across the United States and abroad. Recent and upcoming speaking engagements include:

– MindUP parent and teacher workshops. Wilmington, NC. February 20, 2015
– EXPOSED Conference, panel on mindfulness. New York City. March 1, 2015
– Morning Space. New York City. March 8, 2015.
– Omega's Mindfulness in Education Conference. New York City. March 13-14, 2015
– Wellthily Mindfulness Workshop. New York City. March 28, 2015
– Wanderlust Festival. Stratton, VT. June 18-21, 2015
– Neuroplasticity and Education conference. Vancouver, October 2015″
Are you missing Jamie too or just feeling inspired? Do you have offers, requests, synergy? We're just a click away.